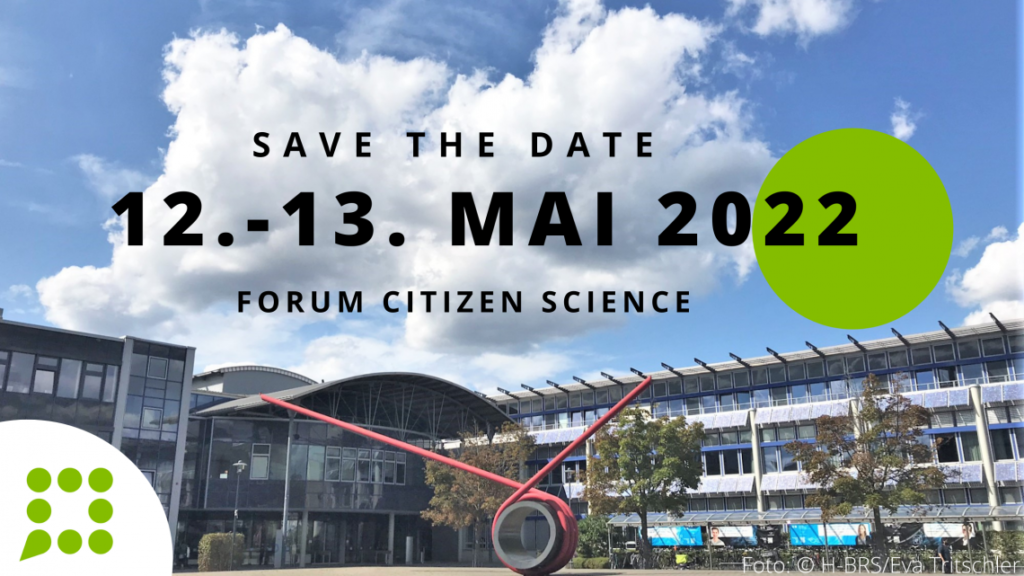 We are excited to announce that we will participate this week in the forum Citizen Science Germany, an annual event organized by the Platform "Bürger schaffen Wissen" (Citizens create knowledge), and which this year will be held on May 12 and 13 at the Bonn-Rhein-Sieg University of Applied Sciences.
Johannes Baumann, Project Manager at Women Engage for a Common Future, will hold a short lecture on Thursday, May 12. The lecture will be part of the parallel session "Collaborations and partnerships for more added value in Citizen Science". Johannes will present information on the Step Change project and on the Citizen Science Initiative on energy communities. More specifically, the presentation will focus on how innovative approaches to energy, such as tenant electricity, could potentially contribute to the achievement of SDG7 (Affordable and clean energy), SDG11 (Sustainable cities and communities), SDG13 (Climate action), SDG17 (Partnerships) and SDG5 (Gender equality).
Women Engage for a Common Future coordinates our Citizen Science Initiative on energy communities, whose aim is assessing the potential benefits and the main setbacks of neighbourhood electricity sharing by developing three case studies in three diverse energy communities in Germany. In the framework of this initiative, data on energy consumption and production will be collected continuously for 1 year, while the involved households will receive a monthly report about their consumptions as well as have real-time access to their data. Moreover, living labs will be developed in each of the communities which are part of the initiative.
The forum Citizen Science Germany offers the citizen science community a platform for discussion, exchange of experiences and networking. This year's presentations, workshops and activities focus on how we as a society can strengthen the achievement of the Sustainable Development Goals (SDGs) with the help of Citizen Science. For further information, the agenda of the forum is available here.