Step Change has participated in the Engaging Citizen Science Conference in Aarhus, Denmark. The Conference took place in April 2022, with the aim of promoting knowledge sharing among the citizen science community, and make the field thrive and expand. Step Change, represented by the Danish Centre for Studies in Research and Research Policy (CFA) of Aarhus University and Science for Change, presented a poster during the poster session scheduled for April 25.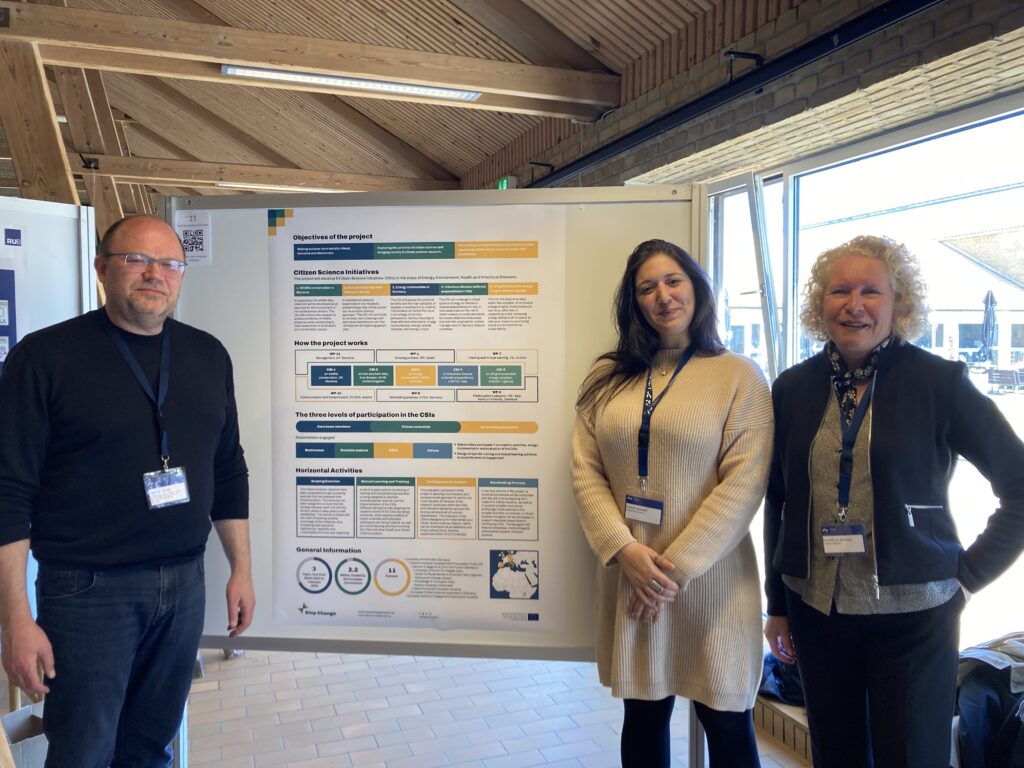 The presentation included main features of the project, and provided an overview of the multifaceted methodology the project makes use of to foster alignment of Citizen Science Initiatives (CSIs) with local contexts, nurture mutual learning, and encourage self-reflection through the means of participatory evaluation exercises. Hence, the presentation provided details about the CSIs but also about the horizontal activities of the project (scoping exercise, mutual learning and training activities, participatory evaluation, stocktaking process), which have been designed to increase the relevance, inclusiveness and sustainability of the initiatives. In this respect, our presenters also focused on the three levels of participation of the CSIs (core team members, citizen scientists and stakeholders), to explain the mechanisms put in place to boost the level of engagement.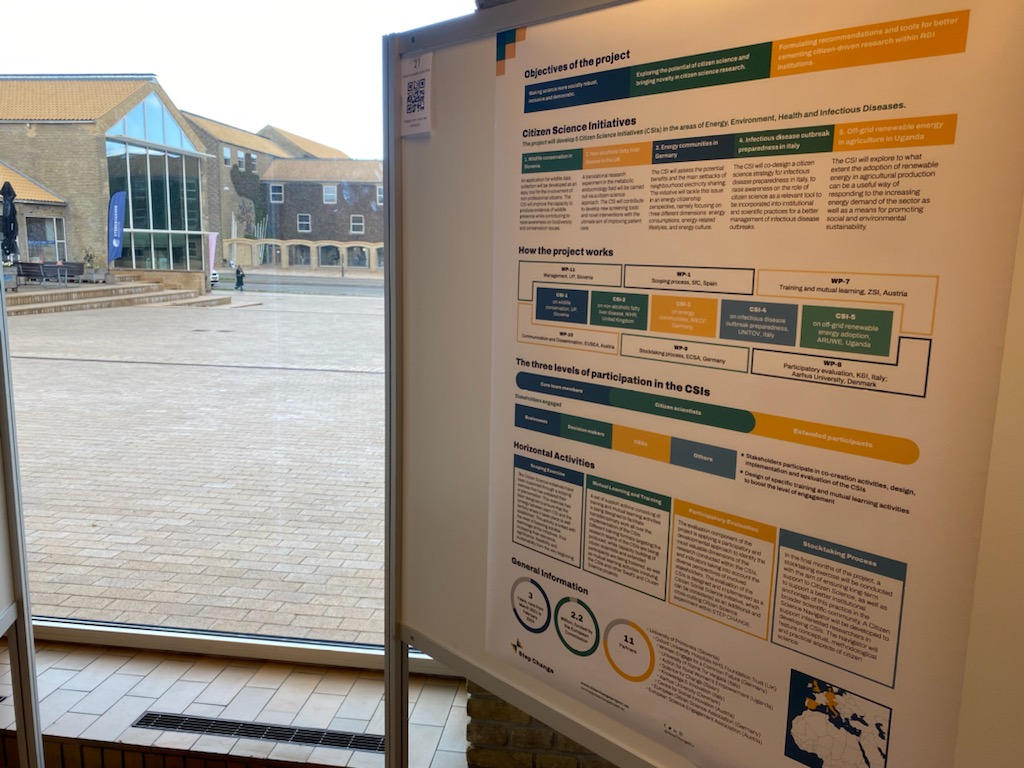 Diverse were the topics tackled by the Conference, such as addressing global crises through citizen science, co-creation in citizen science, building a community within citizen science projects, citizen science across different research fields or sectors, empowerment and inclusiveness in citizen science, enacting participatory democracy with citizen science, making technology work for citizen science, open data and citizen science, and public participation from the dual perspectives of participants and project leaders. More information on the specific topics which were put under the spotlight during the Conference, as well as on the programme and on keynote speakers, can be found here.