The R&D Management Conference is an international event that brings together academics and practitioners concerned with the study of research and development, technology management, and innovation. The theme for this year's conference was 'Responsible and Responsive Innovation for a Better Future', held at Pablo de Olavide University, Seville, Spain, on 19-21 June 2023.
With colleagues and friends sharing ideas on…
How can industries be transformed so that products and services of the future contribute to a better world? How can R&D and innovation really work for society?
Do we understand the potential social, ethical, and environmental impact of R&D and innovation?
and how to push forward the frontiers of our knowledge, to build a better future through R&D and innovation.
The presentation was well received by the audience, which came from different organizations and countries, such as Cambridge University (UK), the University of Vienna (Austria), the Fraunhofer Information Center for Space and Construction (Germany), and delegates from Spain and Lithuania. The presentations were followed by an open discussion on citizens' involvement in research and innovation.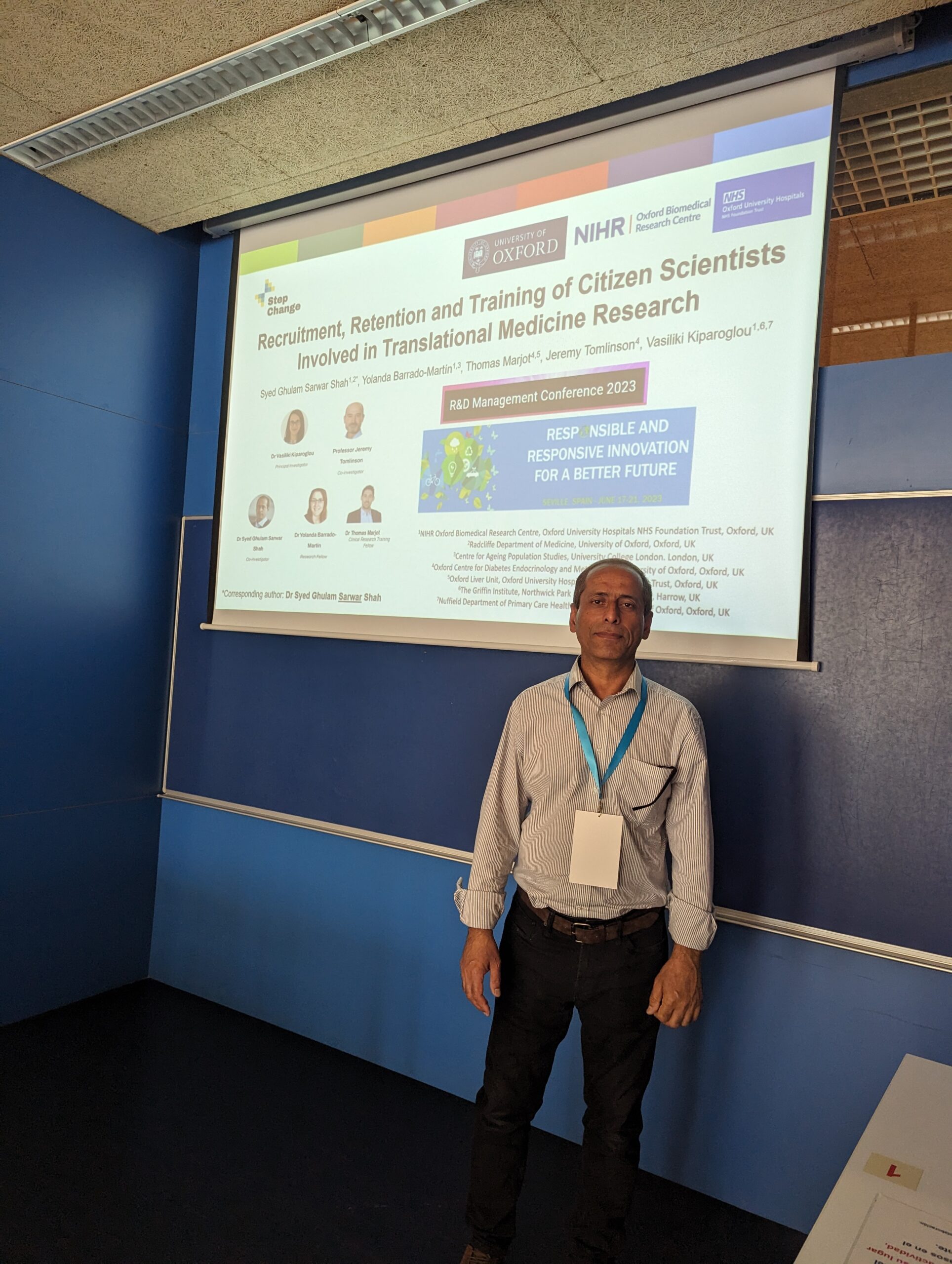 This talk from Dr Shah was part of the conferences session on 'Mastering Participant Involvement in Citizen Frugal Innovation (CFI) Projects', and included fascinating presentations on, the drivers and barriers to crowdsourced social innovations in the education sector, and mastering citizen involvement in international open innovation challenges.
Alongside these sessions, the conference also allowed for a range of social and networking opportunities, where participants could discuss the topics brought up further, and exchange experiences. These included a visit to the Royal Alcázar (Palace) of Seville and a gala dinner for the conference participants on the banks of the beautiful River Seville.
All of the Step Change team would like to extend a huge thank you and congratulations to the R&D Management Conference team for organising such a great event, and for including the Step Change project in its impressive line-up of contributors.