#2 Mutual Learning Workshop – StepChange 
The 19th of October was World Ethics Day, and to mark this event StepChange partners from Zentrum für Soziale Innovation (ZSI) organised the second mutual learning workshop focusing on the ethical considerations of conducting Citizen Science initiatives. 
These Mutual Learning workshops are an important aspect of highly collaborative and trans-disciplinary projects, such as StepChange, as it provides an opportunity for partners to share the lessons learned from all aspects of the project, and gain a greater understanding of these topics, beyond their own personal experience, giving a fuller picture and perhaps providing advice for future citizen science initiatives. As mentioned by Carla Perucca Iannitelli, Policy Strategic Officer from Science For Change:
         "Ethical frameworks are not universal for all projects, research or countries"
Carla Perucca Iannitelli from Science For Change
Therefore even slight changes to project parameters can result in a list of different ethical considerations. 
Before the workshop, our colleagues from ZSI surveyed all of the StepChange partners working on our citizen science initiatives about the ethical considerations they have faced during the planning and implantation of these programs and found that many of these issues could be grouped into three categories:
Ethics is a point of view:
Depending on the target groups you are working with, the topic of your research, and even the country you are in, ethical standards are not a definitive article, for many of these considerations, these are rules set by laws and regulations, they are a sliding scale of opinions, where some might consider an aspect of your study "unethical" and others do not have any issue with these practices. One such example is the Step Change project which works with local hunting groups as part of their data collection methodology for environmental conservation. Some groups may find the idea of working with hunters antithetical to protecting the environment, even if these practices are deeply engrained in the local culture and are done in consideration of local conservation initiatives. Ethics are not black or white, but somewhere in the grey. 
Ethics interfere with project plans:
An inconvenient truth is that ethics do get in the way of research, but as responsible researchers ethics are something that we need to consider and take into account, even if that gets in the way of research. That is why having an understanding of these ethical considerations at all stages of project design is so crucial, to help avoid these pitfalls and ensure the protection of all those involved in the study.
Taking ethics into account is time and resource intensive:
Taking the above point into account, learning about these different ethical considerations can be time and labor-intensive, not to mention the time and effort that is needed to jump through the hoops of passing ethics boards and the inbuilt bureaucracy surrounding getting projects approved. Of course, the amount of "red tape" involved depends on the subject of the research, such as projects that involve human subjects requiring a greater level of ethical rigor. This is where the importance of project advisors is key, these experts can provide invaluable advice about the needs and requirements for any project to be approved by an ethics board, and can streamline this process.
         "Ethics takes time, but what is the alternative?"
Sonja Bjelobaba – Bridge Project
Using these areas as jumping-off points, ZSI invited special guests to share their experience of implementing ethical governance within two other EU projects.
This session featured contributions from:
Sonja Bjelobaba from the Bridge Project– A project that aims to bridge the gap between academic integrity, research integrity, business ethics, and citizen science.
Dorothea Sturn and Stefanie Schürz from Pro-Ethics– A project that works with research and innovation funding organisations across Europe to test new, ethical ways to involve citizens in decision making processes.

         "The landscape of ethical committees is changing a lot, with such governance previously only consideration at universities. But are now being integrated as a part of major research organisations in some form."
Dorothea Sturn from Pro-Ethics
This was a great opportunity to hear ethical perspectives from other EU projects and to share experiences.
This session demonstrated some of the difficult challenges that can occur when discussing ethics and citizen science research, however as a key tenant of responsible research, and not an issue that we can turn away from. This is why discussions such as this one are so important, by sharing resources and experiences we can learn from one another and this is where the true value of these Mutual learning events is best demonstrated. 
         "When spending time on ethics, every second is worth it."
Sonja Bjelobaba – Bridge Project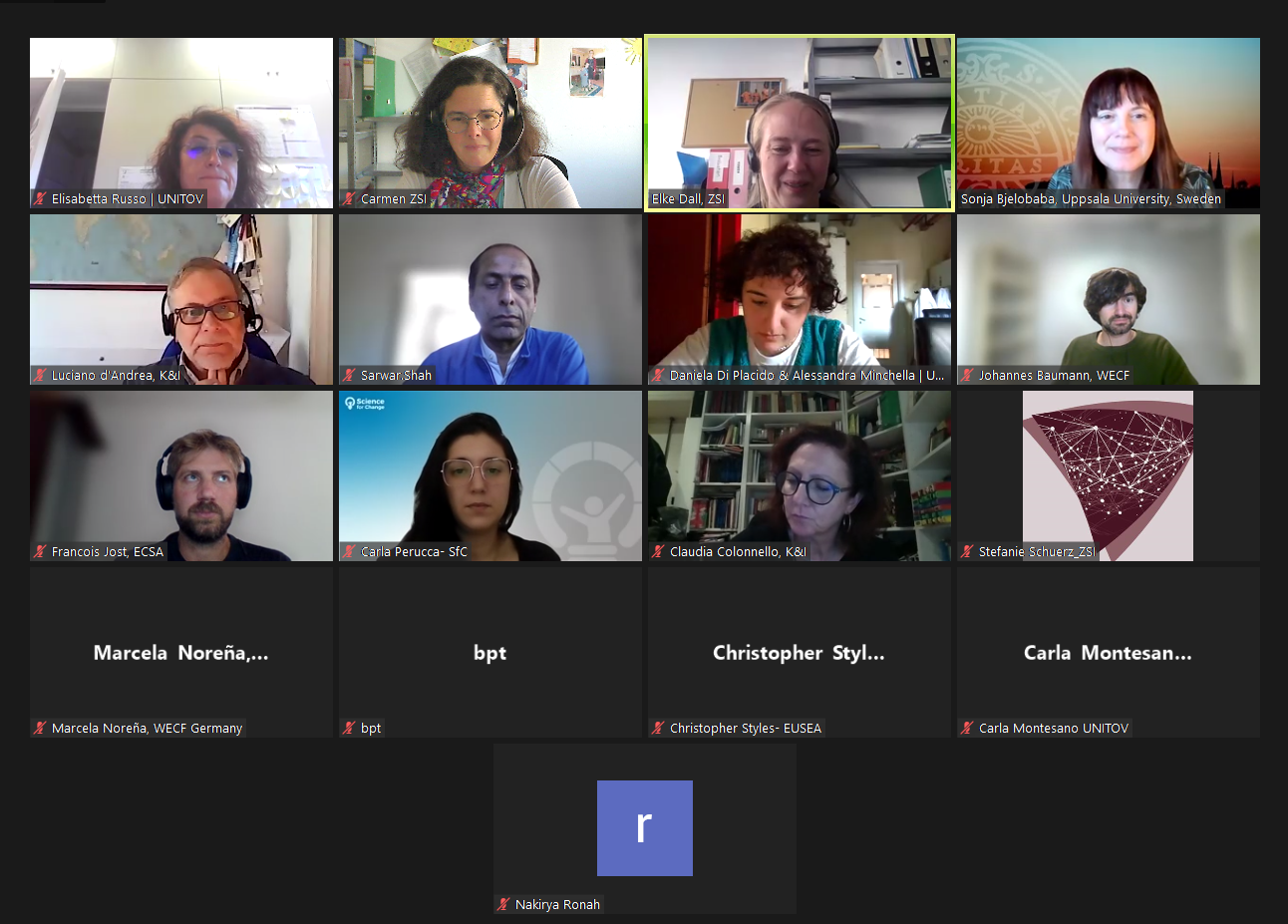 However, the above was just the tip of the iceberg of the conversation and questions our colleagues had during this session, so the conversation continued over on the StepChange Twitter page…. If you have any thoughts head over and leave a comment!