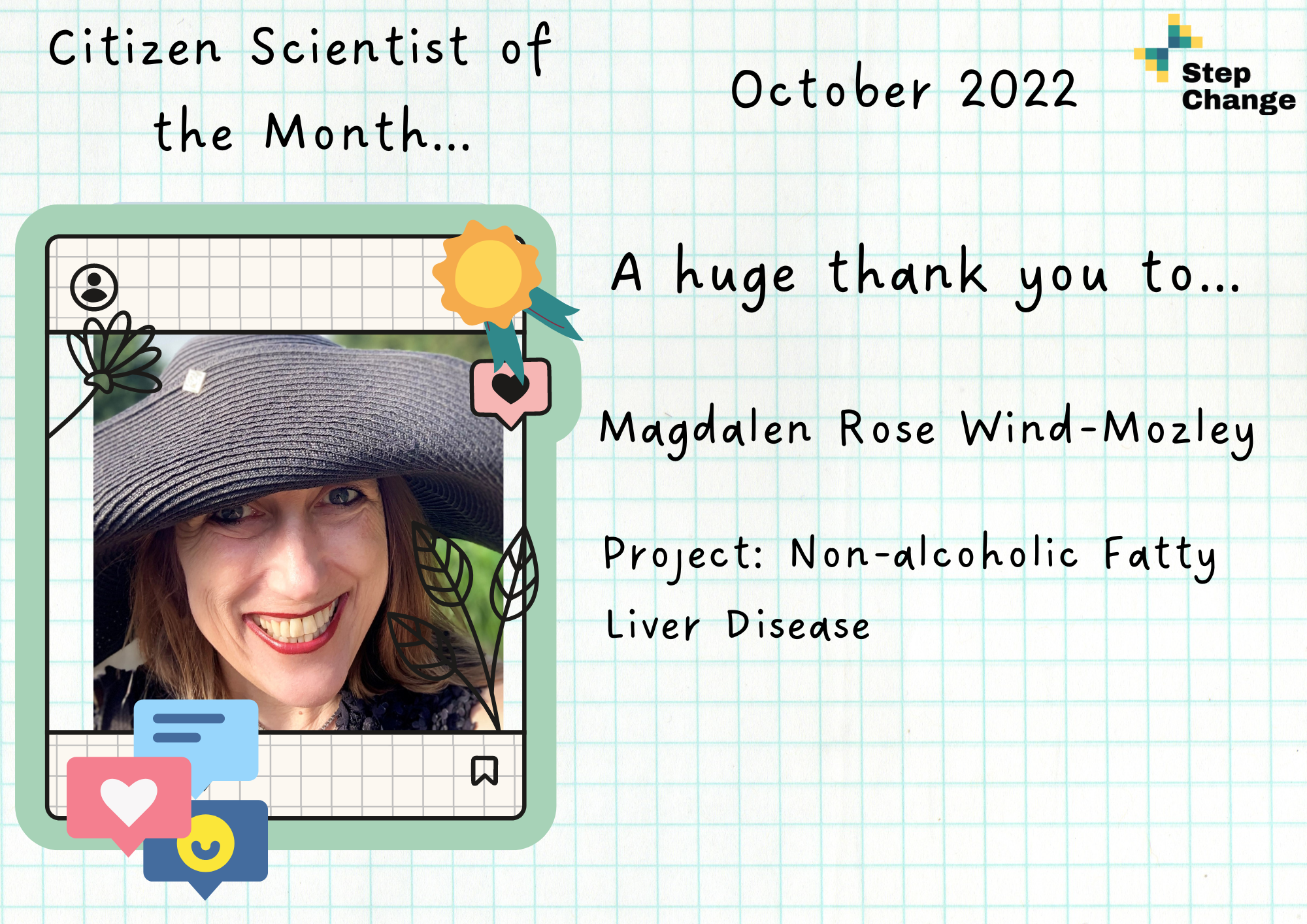 We are very excited to announce our very first StepChange- Citizen Scientist of the Month!
This is our way of highlighting the great work that our great citizen scientists are doing and showing our appreciation for making the Step Change Project happen!
October's Citizen Scientist of the month is Magdalen Rose Wind-Mozley, who works with our team at the NIHR Oxford BRC on Non-Alcoholic Fatty Liver Disease.

A little more about Magdalen…
Where am I from: Newbury, UK.
Role within the CSI: Citizen scientist.
Areas of interest: Scientific involvement, especially vaccination.
My science role model: Too many! Sarah Guppy is rather fascinating – An English inventor and the first woman to patent a bridge, in 1811. She also developed a range of other domestic and marine products!
My biggest dream: I would love to leave this world a better place for my children, and everyone who comes after me.
My favourite recipe: Freshly cooked tacos!
Magdalen sent us a picture of some of her homemade tacos!  We would love to try them, they look delicious!
We also asked Magdalen a few questions about her experience of working as a Citizen Scientist and working with StepChange. 
Why did you decide to take part in the initiative on Non-Alcoholic Fatty Liver Disease?
"I am passionate about the way scientific research can, and should, be communicated to everyone! The woman on the bus, the man at the coffee morning, the person you meet feeding ducks. Scientific research, especially medical, is both relevant and important to everyone. Our involvement and participation can make the science better and can make the world better."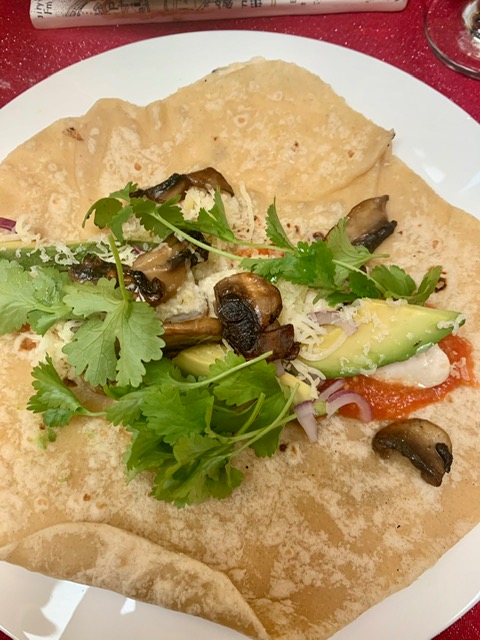 What did you know about Citizen Science before you started working for StepChange?
"I have been doing "involvement" work with the Oxford Vaccine Centre since being a participant in an Ebola Vaccine trial in 2015. I have contributed to a wide variety of parts of the scientific process, from being a co-applicant to advising on the wording of patient information leaflets. I find all kinds of involvement in the scientific process fascinating, and it is hugely rewarding to be able to help the process however I can. This citizen science project is clearly a great way to spread the word about the critical importance of scientific research!"
Would you participate again in such an initiative, and if so why?
"I would love to be involved further in the future! It is so important that as great a diversity of people as possible are involved in the scientific process. Scientific research can benefit us all, and by our involvement, we can ensure this.
I would encourage everyone to participate, it can be rewarding and fascinating. "
A huge thank you again to Magdalen for sharing her story with the StepChange project, and for the great work she is doing to help us learn more about Non-alcoholic Fatty Liver Disease!
Check in with us in November for our next Citizen Scientist of the Month, where we will be hearing from our German partners from the European Citizen Science Association (ECSA).
Do you want to take part in the project as a citizen scientist and join our UK Citizen Science Initiative? Or if you would like to learn more about the project, do not hesitate to reach out to us and send us a message via the form below. A member of our research team will get in touch with you. Or click here for more information.