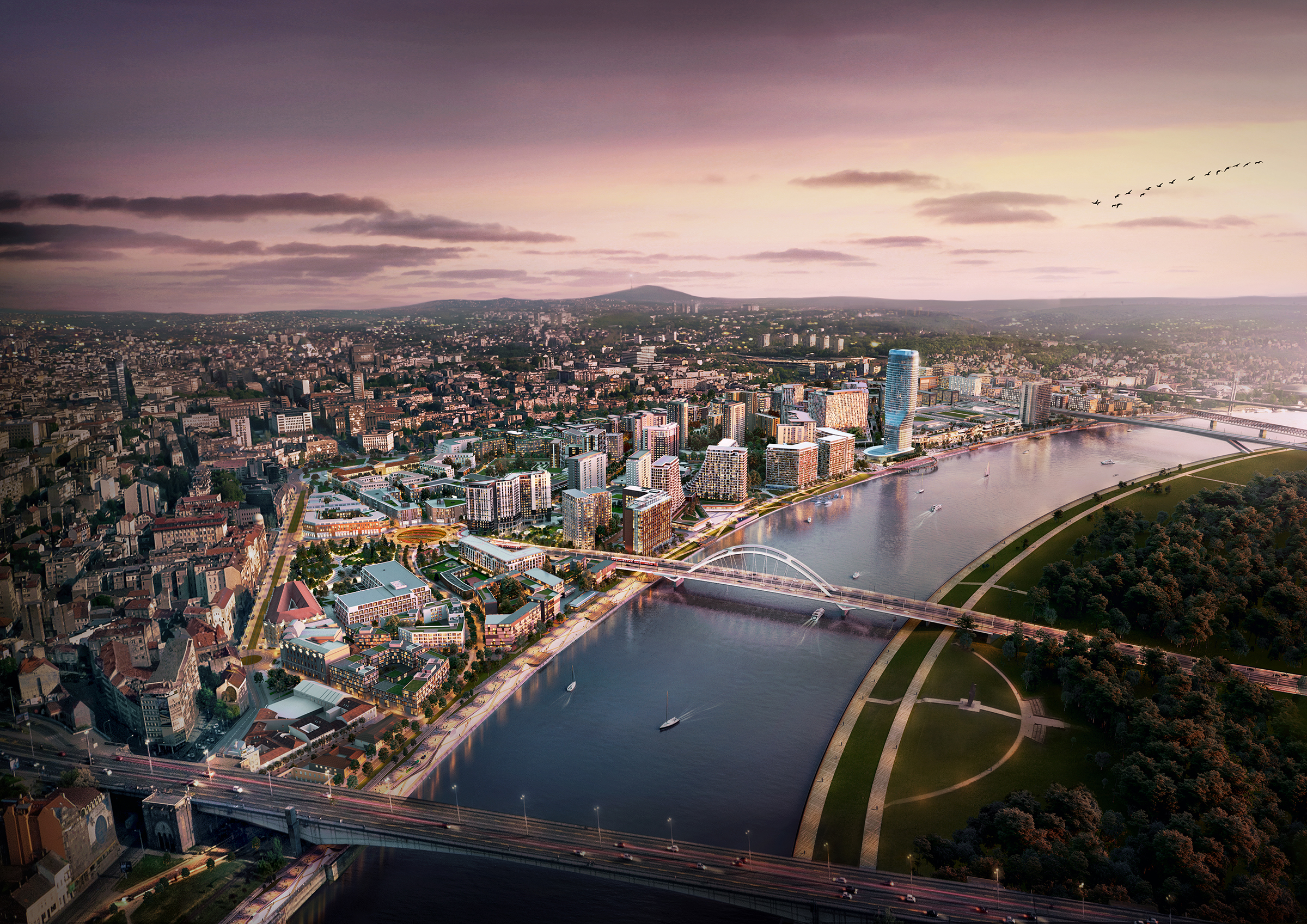 Open Science Communication Conference – November 2022
In November of 2022, some of the Step Change team had the wonderful opportunity to visit Serbia for the Open Science Communication Conference, organised by the fantastic team from the Centre of the Promotion of Science.
Over the two-day conference, we were welcomed to the Yugoslav Film Archive in the heart of the city of Belgrade, and before the kick-off, we all had the opportunity to catch up with old friends, make some new ones, and take in a little of the fascinating history of Serbia through the medium of film.
After we had recharged with cups of tea and coffee the conference officially began, and after an introduction from our hosts for the next couple of days  Dr. Tanja Adnađević & Dobrivoje Lale Erić, the conference was kicked off with some highly insightful keynote presentations from Vladimir Janković, Rene von Schomberg, Adriaan Eeckels, and Marko Krstić, who spoke about how the playing field of science and society has shifted, and how the players in research and innovation circles need to play an active role in the communication of science and by involving stakeholders from all sides in all aspects of research.
The basic tenants of Open Science.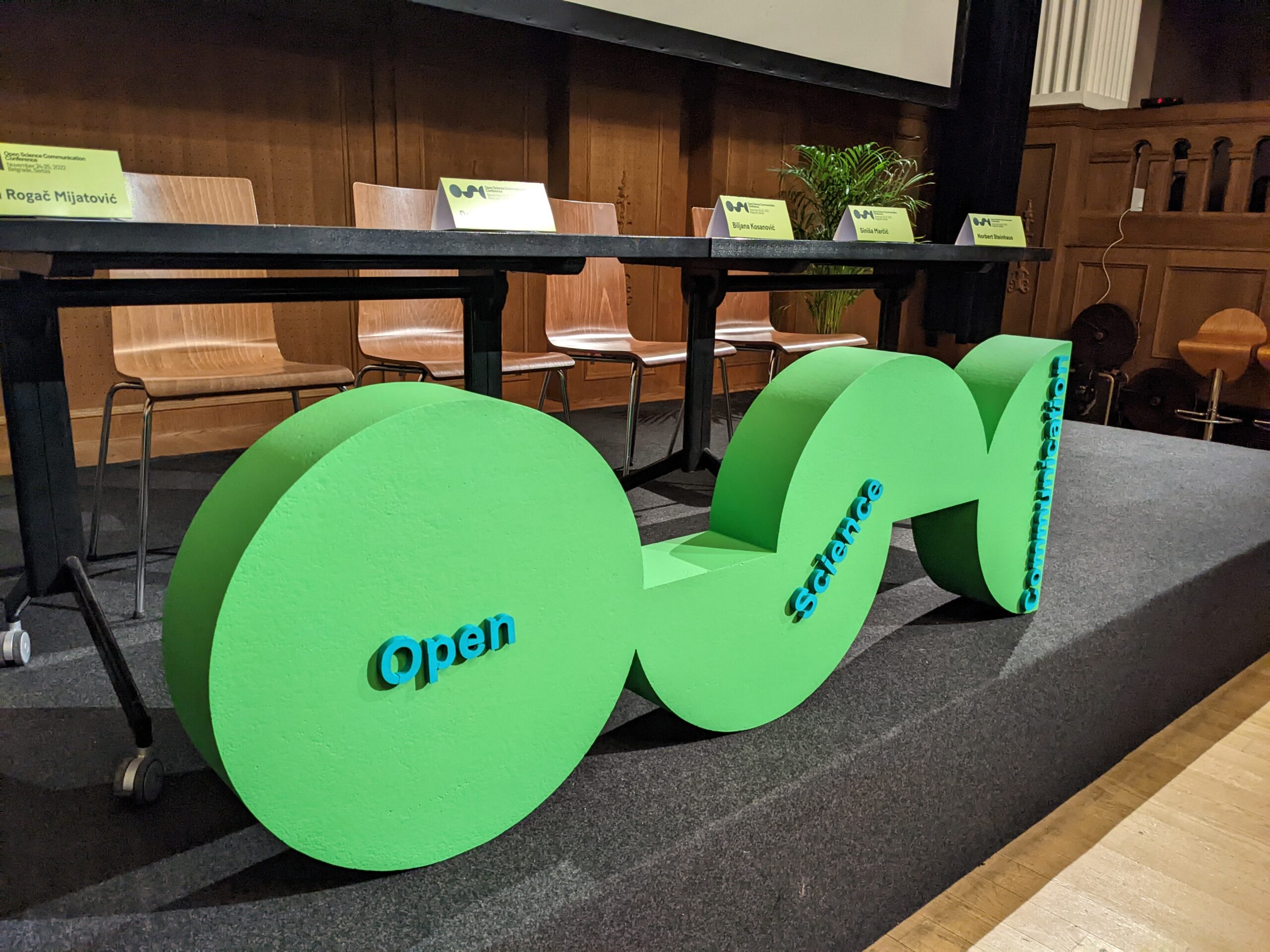 After a quick bite to eat, we were treated to many more interesting and insightful discussions and workshops, covering areas such as Origami and Mathematics, Science Communication card games, the rising importance of STEAM-based approaches, science journalism, and adding drama to your science engagement activities, just to name a few.
Although the day was coming to an end, that did not mean the conference was, with a full evening program of neuroscience, bio-design, and cyborgs for some, drinks and more conversation for others, and for those interested an extra special screening of the world cup match up between the locals and Brazil, although the final result did not go Serbia's way, it was still a great evening.
And like football, the conference was a game of two halves. On Friday morning after some more interesting key-notes from Mairead Hurley, Bruno Maquart, and Ana Noronha, it was our turn. We were not just there to listen and learn, but to share our thoughts on the "New Opportunities for Addressing Societal Needs with Citizen Science".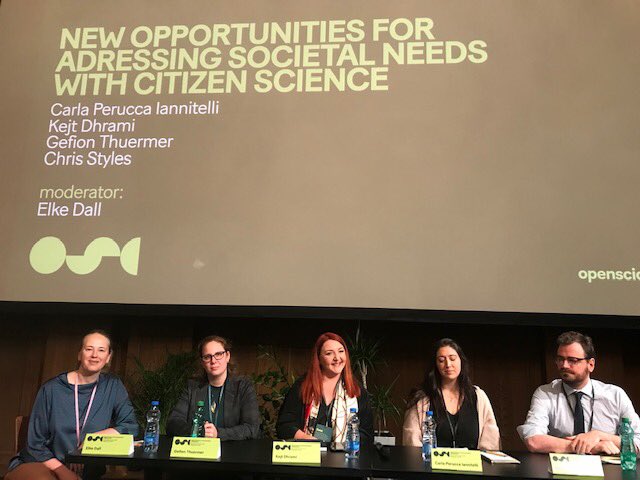 On this panel, we were joined by Gefion Thuermer who introduced the community to the new EU project, Impetus, and the support and funding opportunities they will provide to new citizen science projects. IMPETUS is a Community Support Action, funded by the European Commission under the Horizon Europe program. Their goal is to support, enable, and increase the recognition of citizen science across Europe. This will do this in two ways: By providing funding and support to citizen science projects, and awarding the European Union Prize for Citizen Science.
IMPETUS funding will be available for 100 kickstarting projects, at 20,000 € each, and 25 sustaining projects, at 10,000€ each. All successful applicants will join their accelerator program, with a dedicated mentor and a tailored training program that fits their needs. There will be an open call for both the support program and prize each year until 2025. The first Impetus open call will launch on 10th January 2023 and is open to applicants from all EU member states and associated countries.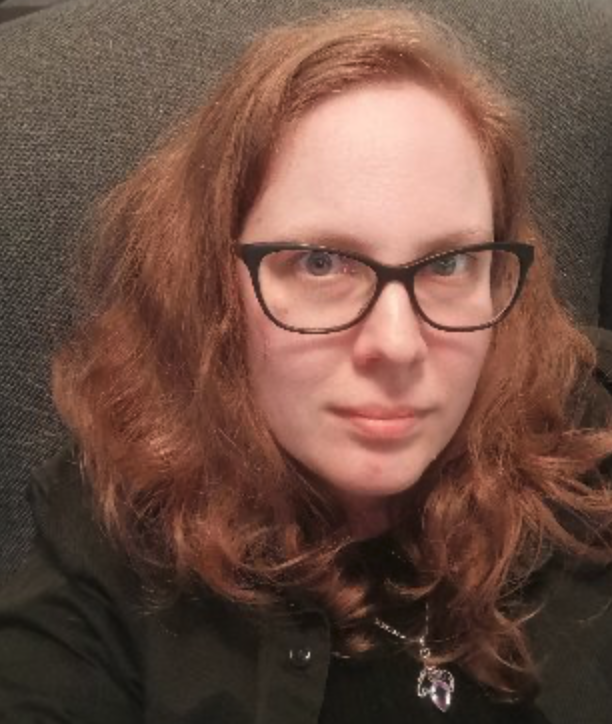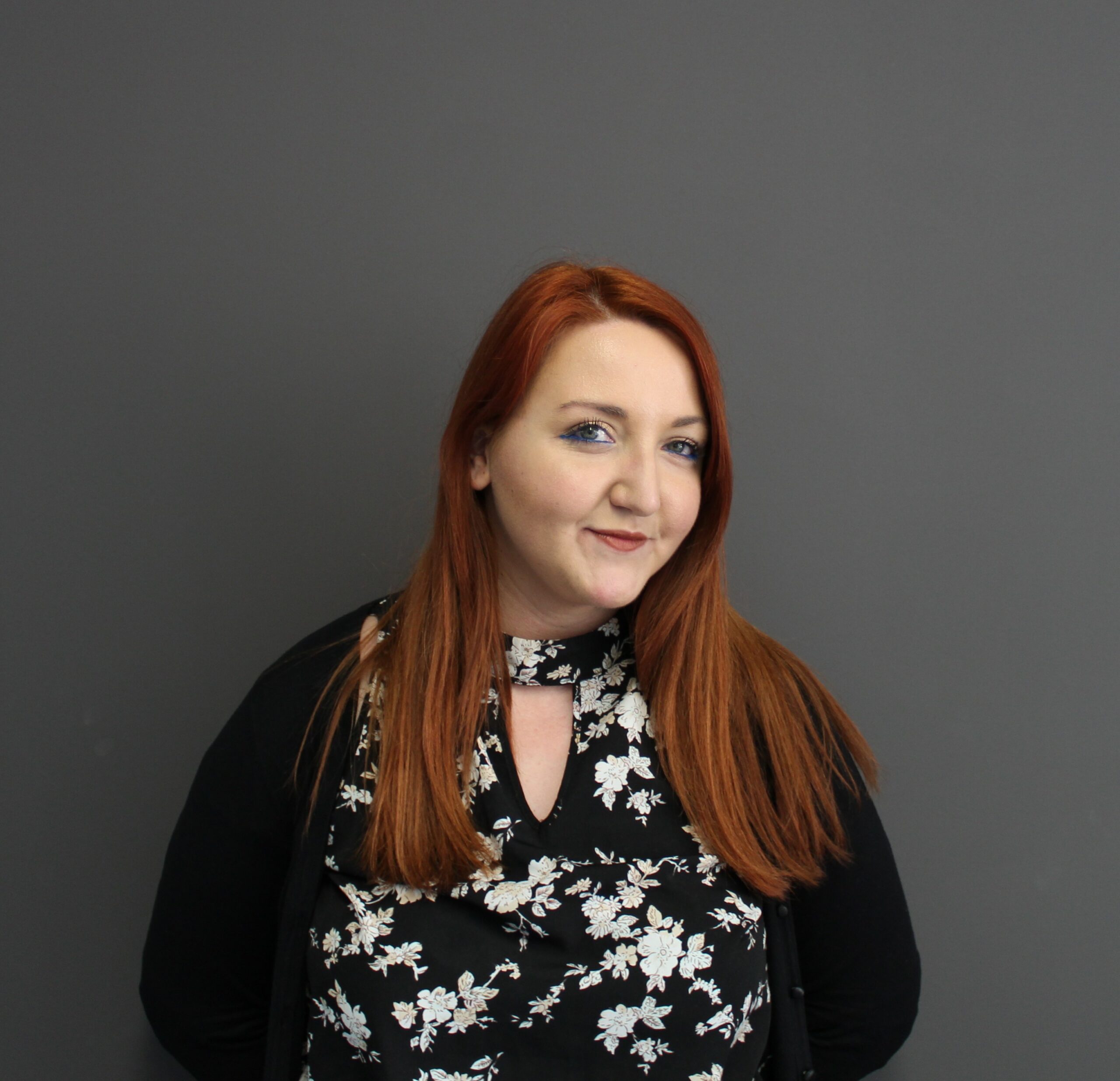 Next to speak was Kejt Dhrami, a local partner of the WBC-RRI.NET project in Albania, who spoke about the pilot citizen science conducted in the anchor territory of the Kune Vaini lagoon, Co-PLAN. This initiative aims to address the challenges faced by the lagoon of Kune-Vaini, Lezhe, both from anthropocentric causes, and climate change. Working in collaboration with the Institute for Habitat Development and the Ministry of Tourism and Environment the WBC-RRI.net project has developed the first process of 'assessing ecosystem services in Albania.
 The focus of the citizen science initiative, was to develop a total economic value assessment; and to assess each ecosystem service individually, in order to enhance the knowledge of the 'tangible' value of the ecosystem both for stakeholders and society at large. 
Although local households and specific stakeholders, such as fishermen, displayed some reluctance to cooperate at first, due to their disinterest in the topic, and, in some cases,  feeling protective of their property/livelihood. The assessment process proved to be an interactive exercise of building trust, and simultaneously gaining knowledge on aspects of the ecosystem that for inhabitants were partially unknown, and through the success of this initiative, new knowledge has been created and embedded in the citizens and business operators in the area, who are main contributors to the lagoon services, and main beneficiaries from them.
Then we heard from some familiar faces, our very own Carla Perucca Iannitelli from Science For Change (SfC). Apart from StepChange, she is also in charge of the policy part of NEWSERA, TRANSFORM, and other EU-H2020 projects in which SfC takes part. She highlighted among other aspects, a brand new project which has just received funding: COALECE. It will provide capacity-building possibilities from 2023 onwards.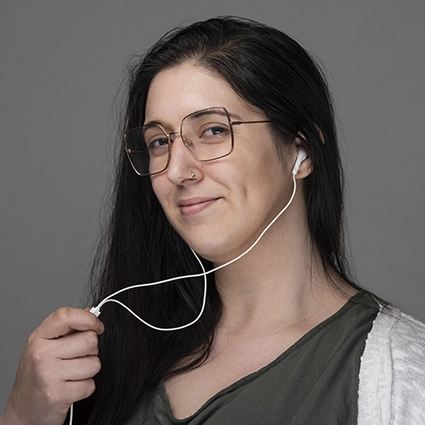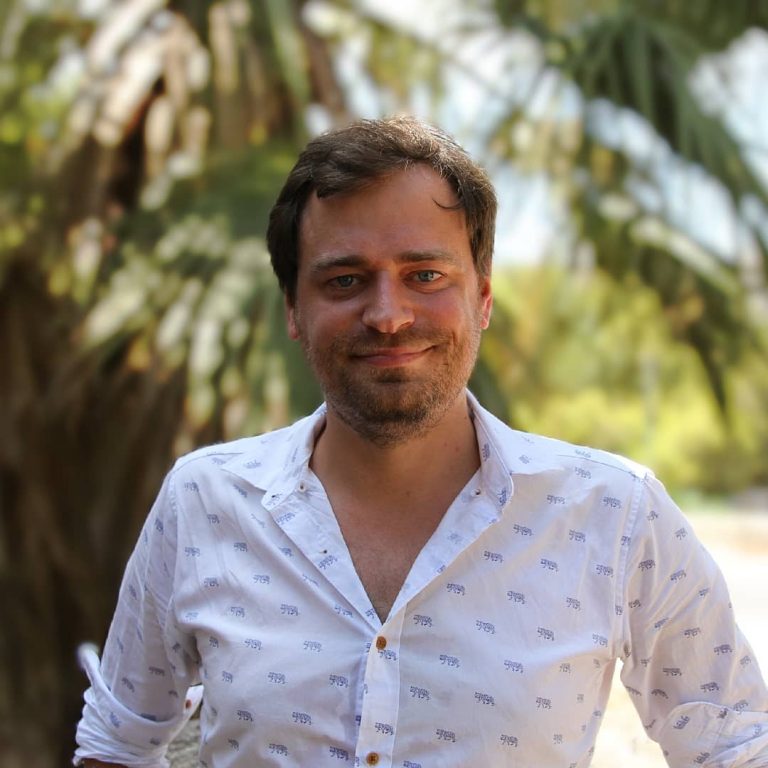 We also heard from our new communication and dissemination officer, Chris Styles, who spoke about the wide variety of Citizen Science Initiatives that Step Change is conducting in the fields of Environmental, Energy, and Health research, as well as the power of effective communication not just with society, but within our own citizen science community. Chris also urged those working in communication and dissemination to be brave, and try new methods of engaging with stakeholders.
Although there is a time and a place for a reliable round table discussion or interview, there is a lot of value to be had in attempting more novel and engaging forms of communication. "No one likes to be talked at, and others may be hesitant to contribute in more formal settings, but by thinking outside of the box, you may gain insights you might not have gained using traditional methods", and that there is a collection of innovative public engagement activities available on the EUSEA website.
The conversation was flowing thanks to the brilliant moderation by Elke Dall, a sociologist by training working at the Centre for Social Innovation (ZSI) in Vienna, Austria encouraged in particular the participants from Serbia and the Western Balkans to use the opportunities offered by the EU-funded projects. The open and engaging methods have the potential to support change in the research and innovation ecosystem, creating new links. Already ongoing initiatives on Responsible Research and Innovation are invited to participate in the competition for best practices offered by the WBC-RRI.NET project.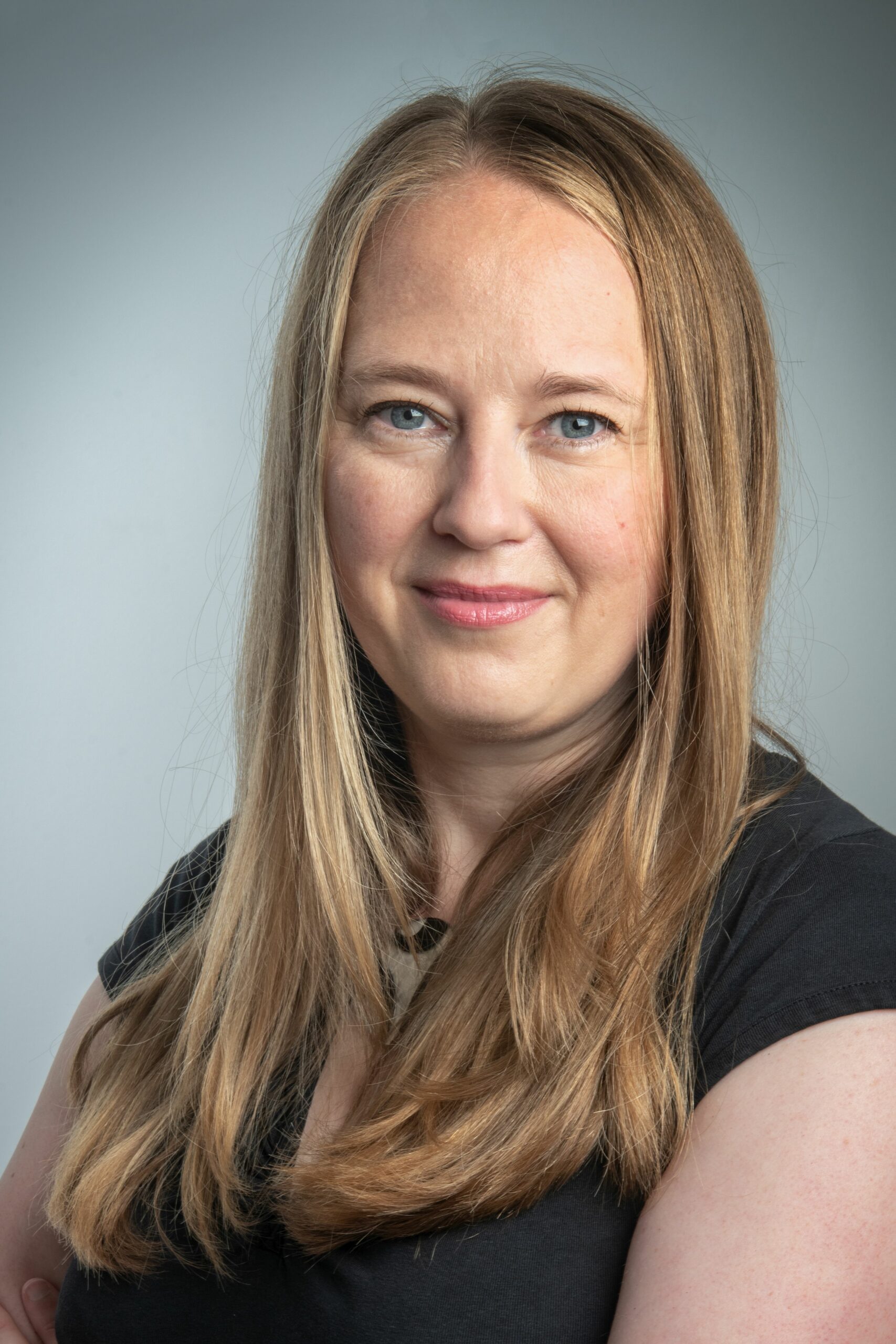 After a few more interesting workshops and presentations, on topics such as the Magic of the Periodic Table, Climate Literacy, and Open Science in Schools, the final whistle was blown on the OpenSciComm2022 conference. 
It is great that the world is slowly opening up again, and that in-person conferences are becoming a reality again. The mutual learning and knowledge exchange that happens when like-minded people can get together is just amazing. We have so much to learn from one another, and events like the OpenSciComm2022 conference demonstrate this so well.
Thanks again to our hosts from the Centre of the Promotion of Science, and hopefully we will be back in 2023.
To learn more about the conference, click here.