Our colleagues from the Centre for Social Innovation (ZSI) have launched a newsletter issue on "Responsible Research and Innovation", developed as a joint collaboration by WBC-RRI.NET (SWAFS-14 project) and the Western Balkans Info Hub (powered by the POLICY ANSWERS project). The newsletter has reached over 11.000 subscribers and presents information with particular relevance for the stakeholders in the Western Balkans (WB) but also other interesting opportunities for actors across Europe.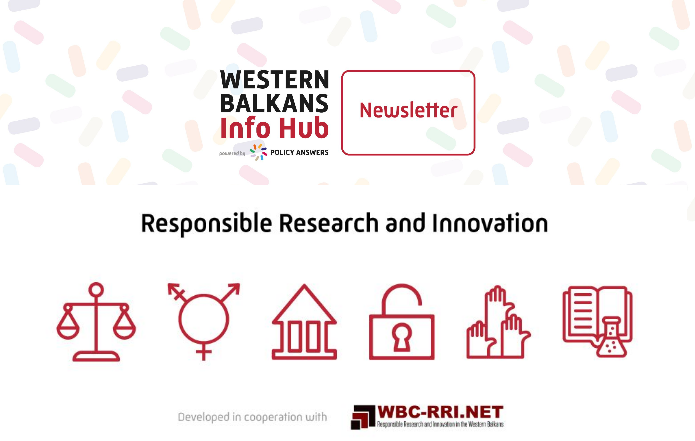 This special issue is the result of an exhaustive exercise of mapping good practices, interviews, descriptions of opportunities, events of interest, initiatives, and possibilities for cooperation on Responsible Research and Innovation in and beyond the region
An entry introducing the StepChangeEU project and its 5 citizen science initiatives (CSIs) addressing energy, health, and environmental conservation has been included, together with an invitation to get in contact with our coordinator, Elena Buzan, from University of Primorska, who will be happy to share with stakeholders in the region, experiences and lessons learnt when developing our citizen science initiatives. Our project can be of interest for those working on environmental conservation, a hot topic for the region; citizen science can be a very adequate means of public engagement and for the generation of new knowledge. Also, topics such as green energy, which are addressed in some of our CSIs, are interesting priorities in the region.
Readers from the WB interested in participating in mutual learning on citizen science in environmental conservation, health and energy, are invited to contact us (via info@stepchangeproject.eu) as we are looking for citizen science initiatives interested in participating in our mutual learning activities which will be taking place in autumn.
For those interested in subscribing to the newsletter – this is the link www.westernbalkans-infohub.eu