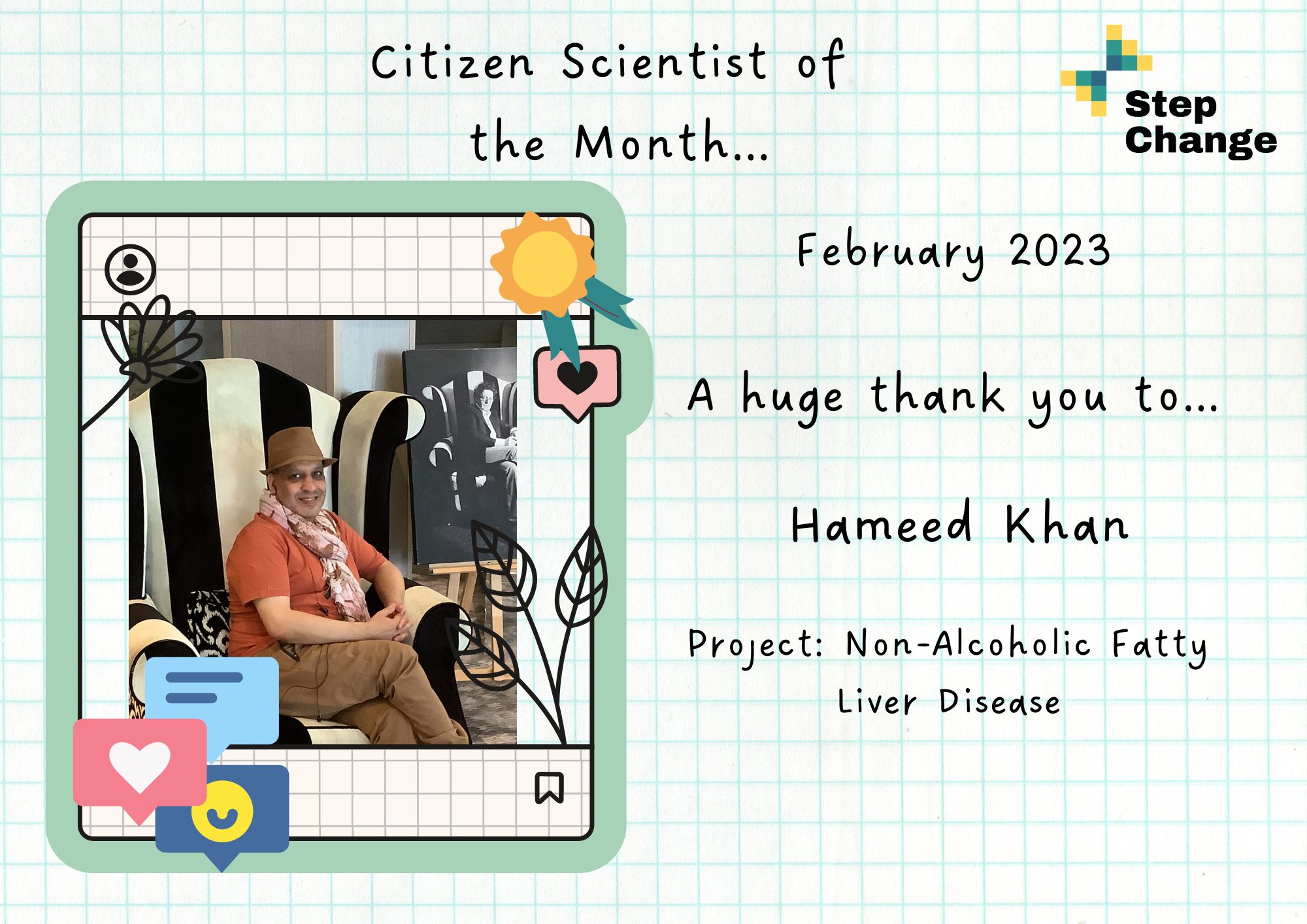 All of us at Step Change hope that the start of 2023 has been great so far!
So as we find ourselves in February, we have another fantastic Citizen Scientist to share with you all!  This time we are joined by, Hammed Khan, a friend, and citizen scientist working with our partners at the NIHR Oxford BRC on Non-Alcoholic Fatty Liver Disease.

Hammed is an ex-service user of mental health services. He has worked in the Voluntary and Community Sectors for over 15 years. In July 2019, he had open heart surgery and since then he has been involved and engaged in various health research projects as a public and patient involvement member and contributor.
He is very passionate about Equality, Diversity, and Social Inclusion and advocates for non-traditionally engaged groups and underrepresented communities.
A little more about Hameed…
Where am I from: Birmingham, UK.
Role within the CSI: Citizen Science on NAFLD initiative.
Areas of interest: Mental health, physical health, cancer, equality and diversity, and inclusion in health.
My science role model: Einstein and Alan Turing for being oppressed and yet being great scientists.
My biggest dream: To have a world that has no injustice.
My favourite recipe: Chicken Biriyani.
Why did you decide to take part in this initiative on Non-Alcoholic Fatty Liver Disease?
I took part in this initiative because I strongly believe every human being is a scientist in his own right and to be curious about scientific research we feel that we have to be qualified scientists. I chose to get involved in this initiative to raise awareness to be able to understand science. We must have a curious mind and be willing to learn about scientific methods.
What did you know about Citizen Science before you started working for StepChange?
I was a community development worker and worked in various roles in health and social care. I now do various types of public patient involvement in research work.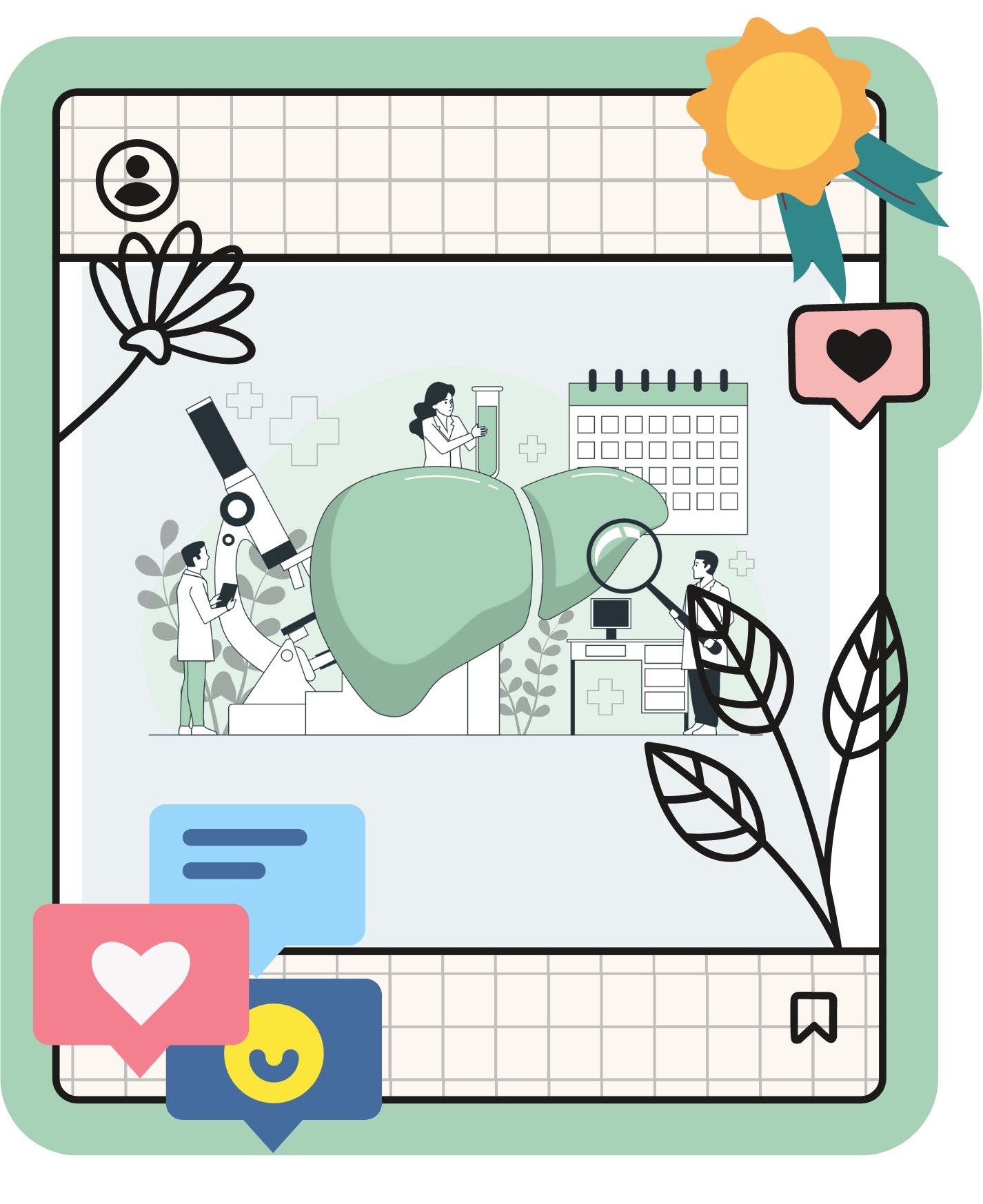 Would you participate again in such an initiative, and if so why?
Yes, I would to influence change and impact by being a voice and representation for underserved communities.
Thank you again to Hameed Khan for all the great work you do for the StepChange project, and for helping our friends in Oxford!
Check back with us in March for our next Citizen Scientist of the Month.
Do you want to take part in the project as a citizen scientist and join our UK Citizen Science Initiative? Or if you would like to learn more about the project, do not hesitate to reach out to us and send us a message via the form below. A member of our research team will get in touch with you. Or click here for more information.