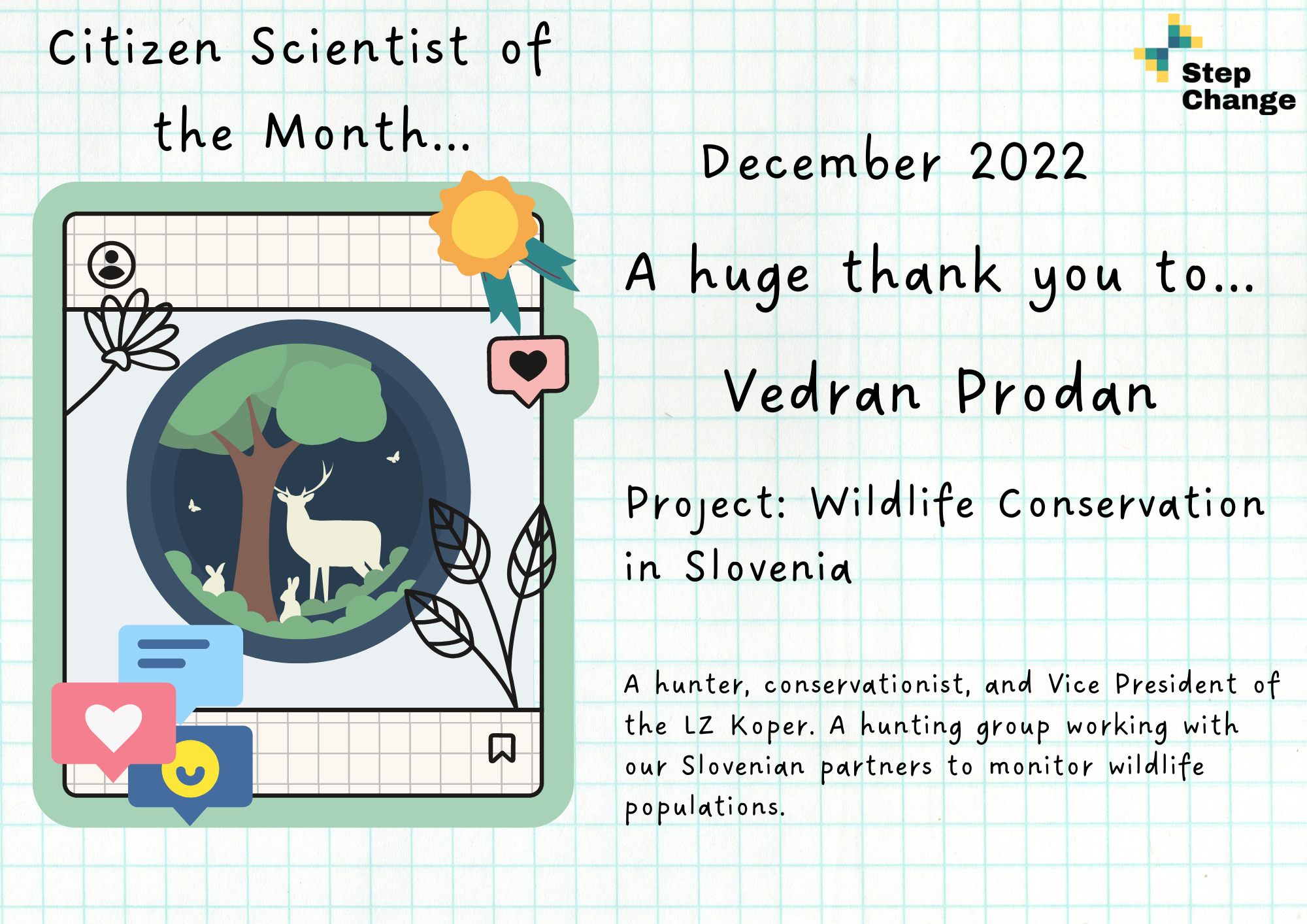 This month we spoke to Vedran Prodan, a hunter, conservationist, and Vice President of the LZ Koper. A hunting group working with our Slovenian partners on our Wildlife Conservation Initiative. Vedran talks about how the hunting community actively helps to protect the environment, provide valuable data on wildlife population numbers and behaviors, and how researchers could better support their citizen scientists.
A huge thank you to Vedran for being our Citizen Scientist of the Month!
Do you want to take part in the project as a citizen scientist and join our Slovenian Citizen Science Initiative? Or if you would like to learn more about the project, do not hesitate to reach out to us and send us a message via the form below. A member of our research team will get in touch with you. Or click here for more information.