In June, the Step Change team had the pleasure of meeting each other in person, a rare thing to do in a post-COVID world. Our friends at WECF Germany were our fantastic hosts for our latest Steering Committee Meeting in the beautiful city of Munch. All our partners had the opportunity to share the fantastic work they had done in promoting citizen science in the fields of health, energy, and the environment, as well as how we hope to support other citizen science initiatives in the future beyond the scope of the Step Change Project.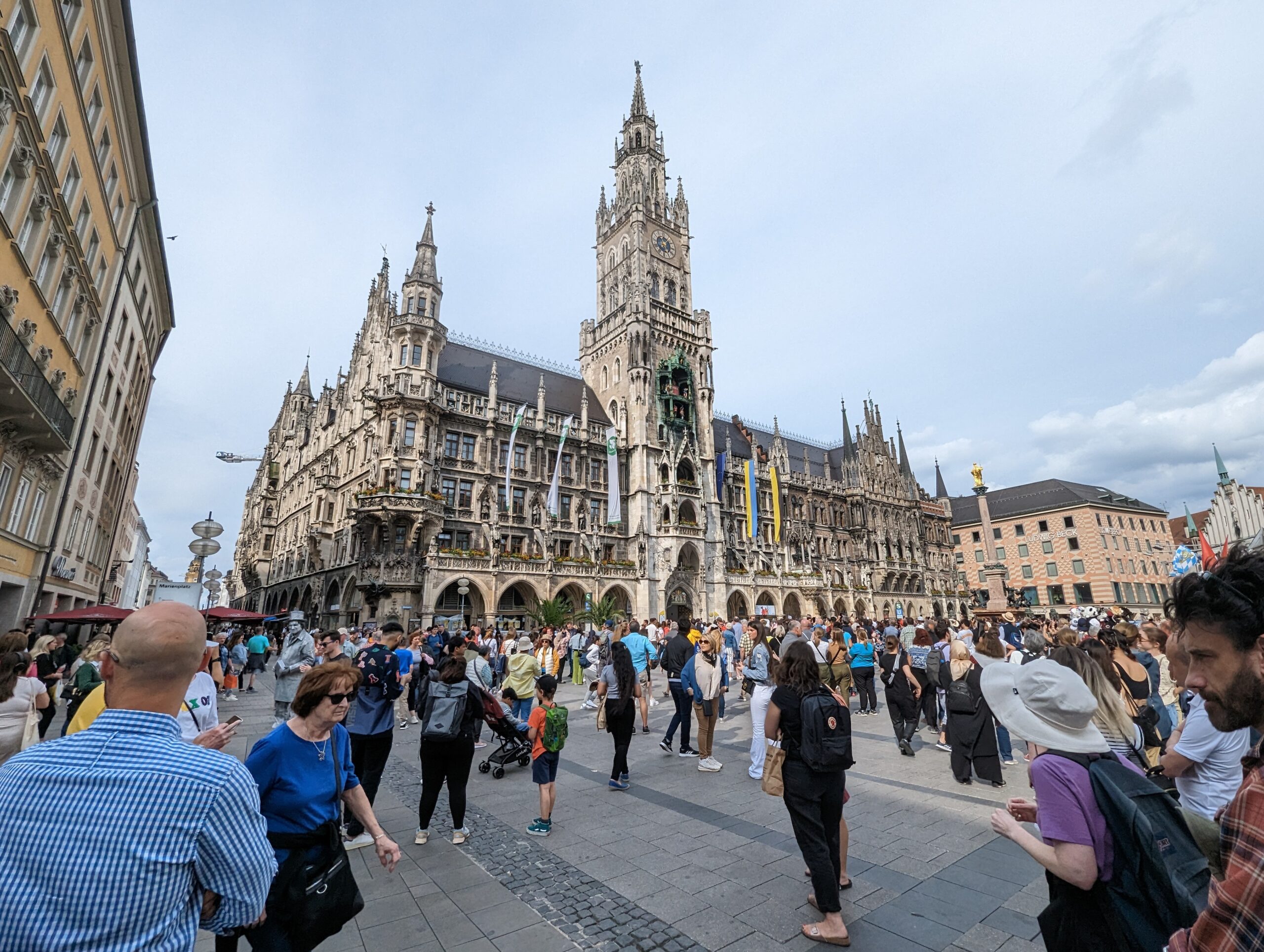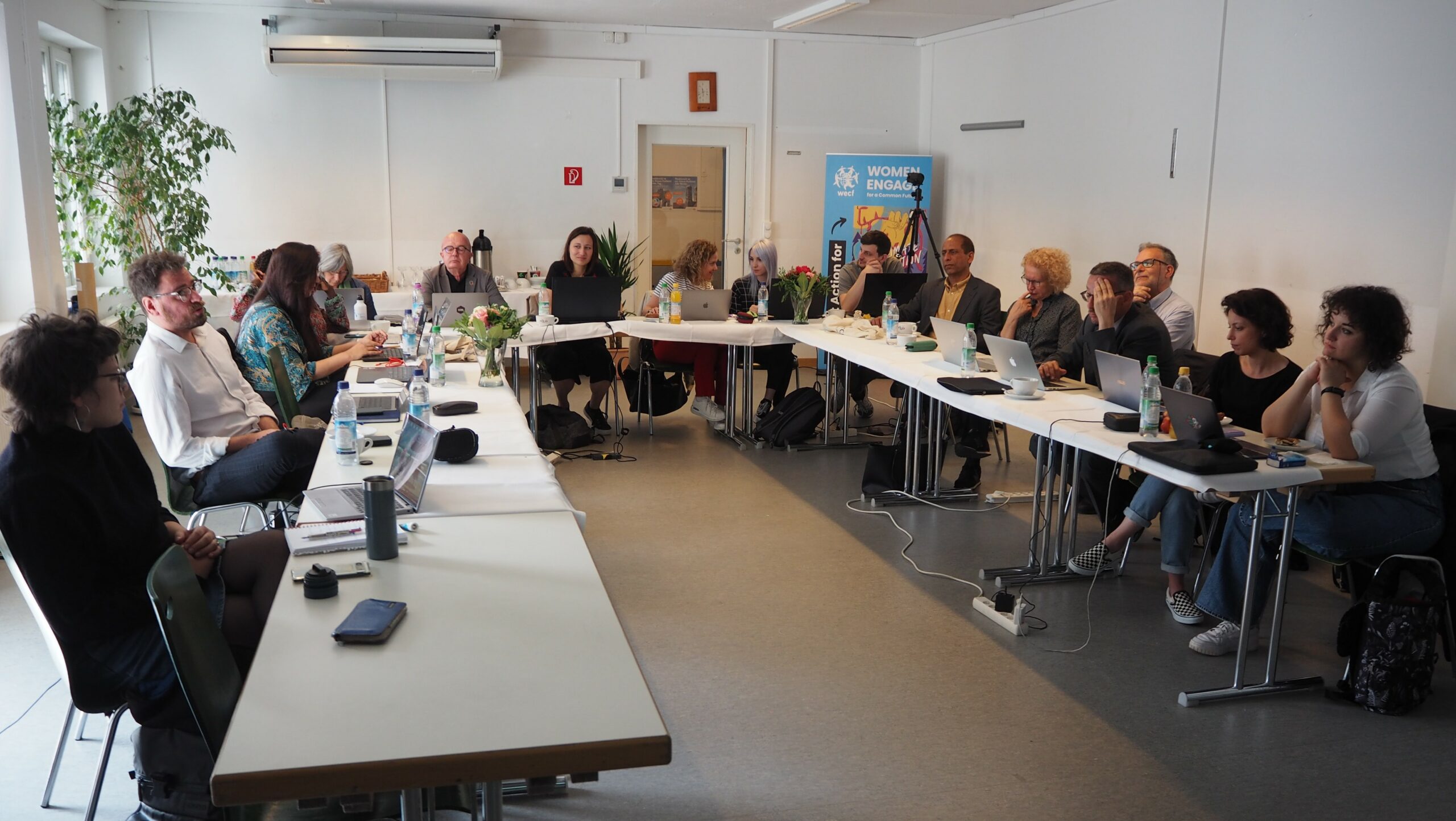 As we reach the final stages of the Step Change project, it was great to hear just how far our partners have come, as well as the work that still needs to be done in the final 6-8 months of the project. Although we have come a long way in our Citizen Science adventure, there is still a lot to do before the end of the journey, and meeting in person to discuss the direction we need to go together, was a very inspiring and humbling experience. 
Although it was a busy couple of days, we still had the opportunity to get to have a look around the city of Munich, and to get to know each other a little better, not just over delicious food and a wonderful walking tour of the old town, but also with a unique mutual learning experience, organised by our partners at The Zentrum for Soziale Innovation (Centre for Social Innovation) mutual learning exercise, a Citizen Science Speed date!
All our CSI partners were set up into pairs to discuss one of the following questions:
 Which topics do you think will be pertinent for your organisation in 2-3 years, e.g. in 2025-26?

For which cross-cutting issues your organisation can contribute experience to a citizen science project?

Which target group for citizen science do you think might be interesting for your organisation?
After 3 minutes of talking, each pair would then switch partners to discuss another of these questions with a new partner.
Although there was not much time for a full deep dive into each of these topics, this was a fantastic opportunity for each of our CSI partners to get to know a little more about the work they doing to promote citizen science, and how the field of participatory science could be promoted in the future, finding synergies and preparing memoranda of understanding to be signed among the consortium partners for future collaboration and sustainability.
Some of the key findings of this session were that despite apparent differences in the topics covered by the five Step Change citizen science initiatives (health, energy, and the environment), there are surprising synergies. Among them, is the importance of the connection between climate change, infectious diseases, and wildlife, which is considered to become increasingly important. Other pairs explored the link between gender and medicine (especially epidemics) or how to ensure stronger linkage and mutual trust and respect between different groups of stakeholders (e.g. Citizen Scientists, Researchers, Policy makers, and general society). 
Although as a consortium, we are in regular contact with each other, these face-to-face meetings are always a real treat and in our opinion allow for a great level of discourse and collaboration, as well as just being very nice to see people in real life. See you all again in April in Vienna for our final Step Change event in the frame of the …. conference!
More info coming soon.