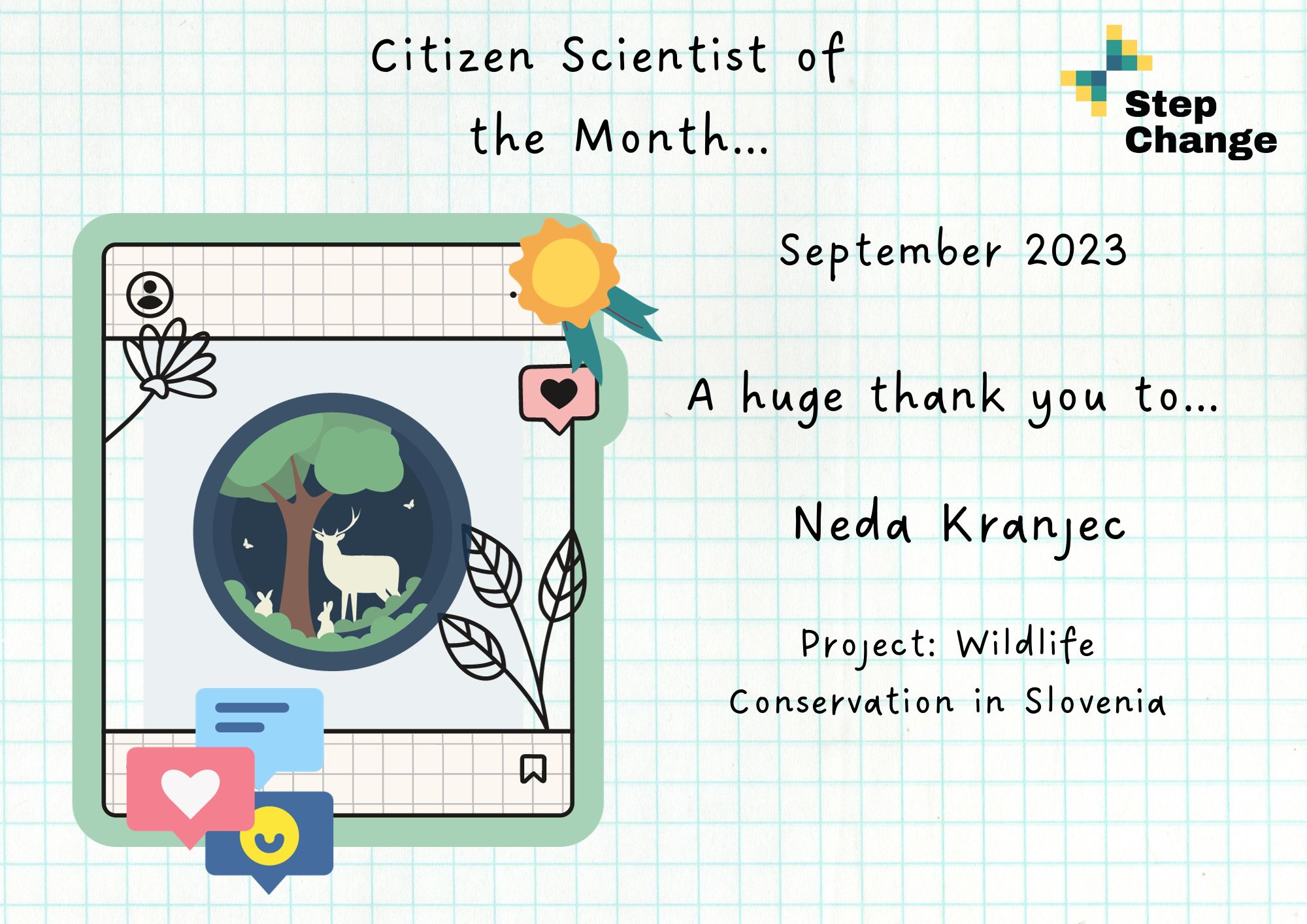 This month we are joined by Neda Kranjec, a former biology school teacher from Slovenia, who always took great passion in sharing with her students just how important the natural world is. Now Neda is an active member of the citizen science community, working to conserve the environment she taught her students about.
Neda also attends many of the meetings organised by our partners at the University of Primorska, and in the video below Neda talks about a recent event she participated in, that focused on how farm owners can protect the natural features of their land, and promote biodiversity. Click Here to learn more about this event.
A huge thank you to Neda for being our Citizen Scientist of the Month!
Do you want to take part in the project as a citizen scientist and join our Slovenian Citizen Science Initiative? Or if you would like to learn more about the project, do not hesitate to reach out to us and send us a message via the form below. A member of our research team will get in touch with you. Or click here for more information.