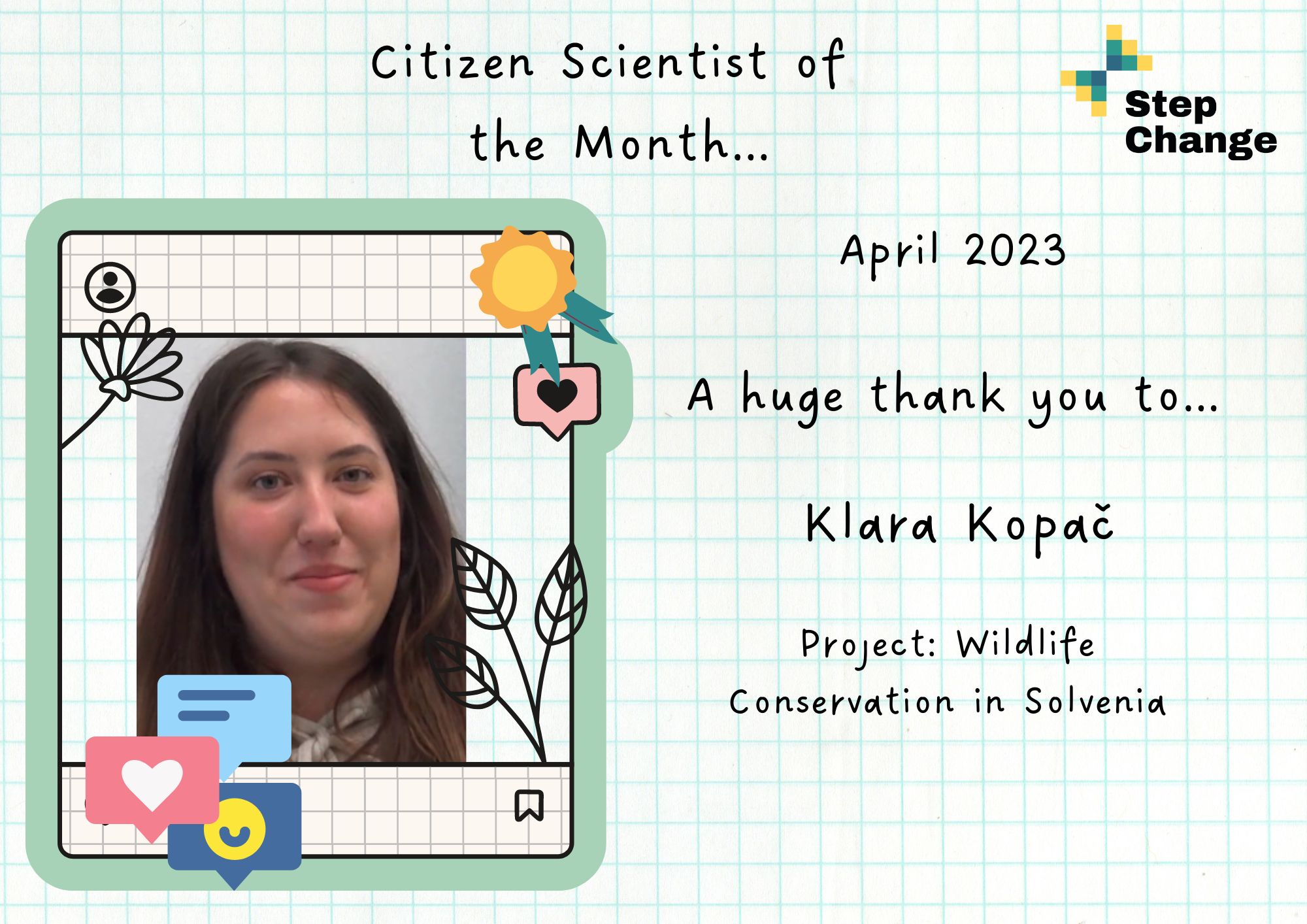 This month we spoke to Klara Kopač, a conservation biologist, a student of conservation biology, and currently the President of the Association of Conservation Biologists BIODIVA.
Klara speaks to us about the work and the events that BIODIVA organises to give students the opportunity to take part in wildlife monitoring and conservation projects, such as Biocamp, a biological camp that gives students the opportunity to gain experience, learn, acquire new skills, and meet like-minded people.
Klara also shares why it is important to encourage students to take part in citizen science projects, and some of her experiences working with the Step Change and using our very own SRNA app.
A huge thank you to Klara for being our Citizen Scientist of the Month!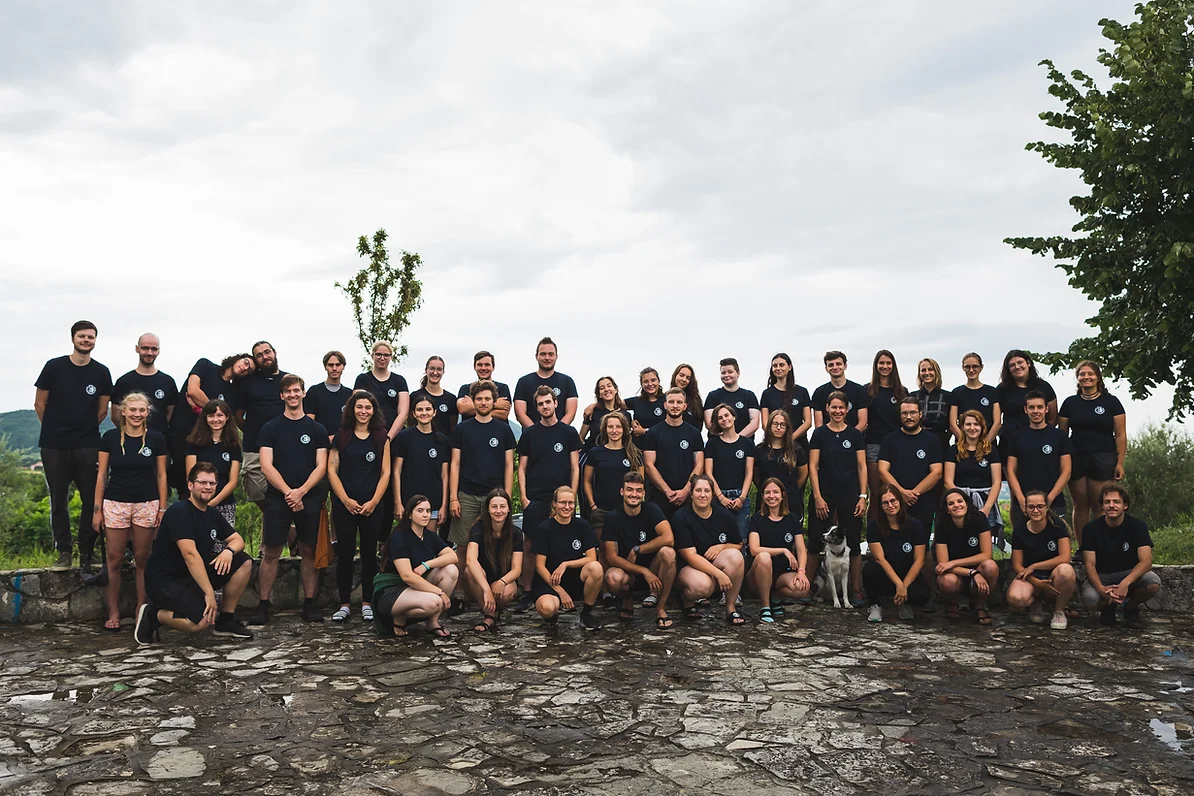 Take part in the Spring Wildlife Challenge!
Going hiking or walking in Slovenia? Then why not get involved?
If Slovenia is your home, or you're just visiting, you can help our friends from UP Famnit monitor as much wildlife as possible from the 27th of April to the 3rd of May using our
SRNA app
. A chance to
go outdoors, enjoy nature, and be a Citizen Scientist
!
If you would like to learn more about the project or the Spring Wildlife Challenge, do not hesitate to reach out to us and send us a message via the form below. A member of our research team will get in touch with you. Or click here for more information.